You know your students love to play with their phones, so why not give them something real to do? Create a QR code like the one at the bottom of this post. Link it to your universal homework blog where you post each night's homework. VOILA! You have a record of all homework assignments that your students can instantly access by clicking the QR reader on their "smart" phones and photographing the image. Naturally, this will only work in districts where your students are from families that can afford a phone for their children, but I daresay most kids
do
have a cell phone, if only for parental peace of mind!
So, set up the system now using a simple, free, blog like the one I use. Then each afternoon before you leave school, post the homework or a personal message for your students. What fun! Here is a link to a free QR code creator:
http://qrcode.kaywa.com/
You can even set up the blog so your students can comment back and ask questions (or not!). Post the image of this QR code by your door and distribute the image on a homework info page on the first day of school. Tell your students to list this website then as a "favorite" so they can return each night without scanning the code again, but I bet they will
want
to use the system frequently! Think of the kudos from your administration for letting technology work for you! Relish in the respect you'll get from parents on back-to-school night!
Try the system: Use your smart phone or tablet to take a picture of this image and you'll be instantly linked to my other website (NOTE: you have to download the QR reader software if it is not already loaded onto your phone - also free!):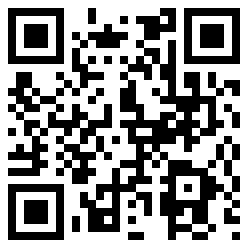 Happy teaching! And enjoy the upcoming school year :-)